As an Amazon Associate, I earn from qualifying purchases.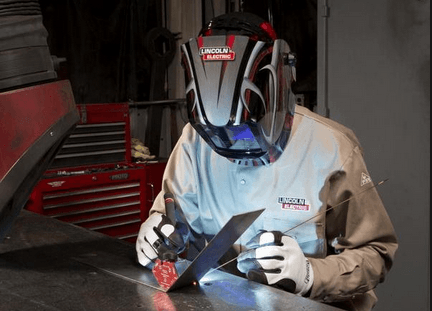 Such a dangerous profession like welding in which you work with different light sources include ultraviolet and infrared light.
These lights, everybody knows, can damage our eyes. Also, the rays of flash burns and heat can harm your face.
The Occupational Safety and Health Administration (OSHA) caution anyone who works with the tool must wear protective gears like welding helmet and gloves.
Welding hoods are available in standard and auto-darkening lens. In this review, we speculate on the best auto darkening welding helmet.
Then, we will pick out the outstanding ones for each category so that you have plenty of the optimal choices to buy from.
What Is The Best Auto Darkening Welding Helmet?
Auto-darkening welding helmet has a lens or filter of special dark tinted glass.
The auto darkening filter has the origin from Sweden back in 1981 when a manufacturer introduced an LCD e-shutter that could get darken itself when sensors detect the brightness.
It brings many advantages to the welding process where welders no longer have to equip additional light prevention. They just nod with the helmet on and weld.
Most lenses often have coatings of #10 shade against ultraviolet and infrared.
Welding helmets can as well prevent retina burn that causes vision loss.
The material used to produce the housing is durable plastic making it light and well-looking.
With a full coverage to the entire head, welding hoods deliver ultimate protection without sacrificing the utmost comfort.
How To Choose The Best Auto Darkening Welding Helmet ?
When working, the high-tech piece of equipment activates the auto darkening LCD using power from the battery. The light sensors mounted near the lens will detect the welding arc then darken the lens to shade #9 to #13.
That is why the shade lens matters the most in choosing an auto-darkening helmet. But there are more criteria to consider.
Here are some tips for you to choose the right auto-darken hood.
Power source
There are different ways to supply power to the helmet.
Some models come with a non-replaceable lithium battery and the solar assist, whereas some others only equip replaceable lithium battery and the solar assist.
If you tend to work outside, solar power is more helpful. But for under deep welding into the objects, a battery-powered helmet is a must.
The non-replaceable battery has a lifespan of approximately 7 years. The time sounds long, but after that period, you have nothing but a dump piece that won't work anymore.
You may want the replaceable version which you can always feed the power with batteries in hand. The process may interrupt your welding, but it's worth investing for long-term.
Shade lens
If you weld different materials, it makes sense to have an adjustable helmet.
Stainless steel, steel, and aluminum with different thicknesses make use of varying welding sticks, TIG, and MIG. The variance gives distinctive welding amperage require adjustable shade lenses.
Most shade lenses can adjust from #9, #12 or to #1. Shade #13 is for welding at high amperage or if you have sensitive eyes.
Safety standard
ANSI Z87.1- 2003 is the most up-to-date safety standard for helmets. To qualify this standard, the helmets have to validate their quality upon darkness shade settings, switching speeds, and other specs.
All helmets have to pass rigorous tests to survive the impact from flying objects, filter 100% UV and IR, stand high velocity, and withstand extreme temperature.
Any hood that performs through 23 F to 131 F, that one can ensure consistent protection.
Switching speed
Looking at the darkening speed of the helmet is essential.
Don't go for anything less than the speed 1-25000ths of a second. The higher the delay, the more time you need to wait for it to darken.
Lens clarity
100% transparency is the best number because it lets you see through the lens with no blurry quality.
Sensitivity and delay controls
Sometimes, your helmet gets darker when you don't want. Adjustable sensitivity avoids that unnecessary reaction.
Delay controls help keep the dark lens keeping you from getting flashed by the red hot weld.
Also, when something gets in the way, the delay setting will slow the reaction of the sensors and pick up the light again. That will hold the darken lens at its state so you won't be suddenly staring at the flash.
Helmet weight
You will bear the entire mass of the helmet on your head. So, you want it to be lightweight to minimize the strain on your neck.
Besides, your project may take hours to complete the weld; wearing a light hood lets you stand the work longer.
The lightest helmet has a weight between 18 to 21 ounces. It won't bring you much comfort wearing for long, but it reduces the greatly the possibility of fatigue.
Auto-darkening filter
Since your productivity relies pretty much on how fast you can go in the process, the auto-darkening filter lessens the needs of flipping the window up and down when you replace torch.
It also filters out light that is harmful to your eyes.
Top 10 Auto Darkening Welding Helmet 2023
Best Auto Darkening Welding Helmet Reviews 2023
Here you are in the best part. Considering you are going to purchase an auto-darkening welding helmet, we introduce the options that came across our tests for quality and many factors to be the best in line.
Take some time to look at these products; you'll be able to make the wisest order later.
If you thought a high-tech welding helmet costs an arm and a leg, this Antra would swap that up.
1 – Antra AH6-260-0000 Solar Power Auto Darkening Welding Helmet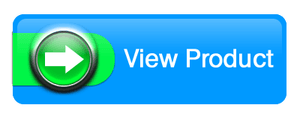 This is a four-sensor helmet. It comes with a nice ratcheting headband with a pad on the front side to give you comfortable wearing the hood.
The headgear is flexible in size. You can squeeze it down with a knob on the back. There are 6 different adjustments to go.
The shade selector dial is on the side vary from 4/5, 9/9 to 13. The variation can cover almost common welding jobs.
Inside of the helmet, you've got the controls with the sensitivity knob and delay adjustment.
Like we mentioned about the sensitivity. It is to auto dimming if there is any light hitting the sensors. When working on it, we set it in the middle because we didn't want it to be too sensitive.
And the delay knob to adjust how fast the mask auto dims. We didn't really get much attention on this feature for we left it as the way it arrived and worked fine. We guess setting it in the center is the best to recommend.
What you should pay attention is the shade lens switch. It's got two options of 9-13 and 5-9.
The 9-13 is basically for any welding while the 5-9 is suitable for plasma cutting.
Pros
Compatible with cheater lens
Equips super light lithium battery and solar panel
Grinding feature ideal for TIG, MIG, MMA, plasma application
Nice pricing
Cons
Flimsy plastic
The darkening may not be instant
2 – Tanox Auto Darkening Solar Powered Welding Helmet ADF-206S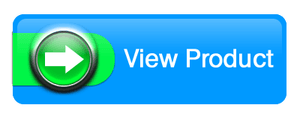 The helmet was beyond our expectation for a budget auto-darkening welding mask. This is what you need for the profession.
Weighing just one pound, the helmet is able to minimize any form of fatigue.
In one aspect, the headgear is one of the better ones. It's got plenty of adjustment to fit well into any head size.
When we put this helmet on and looked through the lens, it is quite bright compared to the others. Besides, it does have instant dimming but we found there was a fine line finding the darkest into it turns blurry on you.
In numbers in these welding helmets you go, basically from 6 to 13, when we get to 12 and a half, we reckoned a haze or fuzz that we couldn't look through anymore.
Other words say it is too bright. So, it depends on how you look through the lens, you can light it up the way you want. But we suggest going anything below 9 will do you good.
Nonetheless, this is a great helmet you should have if you're on a budget. On top of that, with every purchase of the helmet, you have gifted a pair of grade A high-quality MIG gloves. You'll get full protection from head to hand.
Pros
Bonus a pair of premium Kevlar welding gloves
Manufacturer guarantees satisfaction
Low battery warning light
Great customer service
Cons
Doesn't last long
The dark may fade
Battery compartment hard to open
3 – YESWELDER LYG-17800F Large Viewing Screen True Color Solar Power Auto Darkening Welding Helmet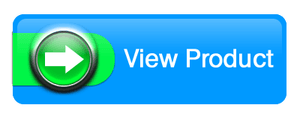 This helmet is probably the best of the best auto darkening Welding Helmet under $100. We thought it is a good option for someone who's looking for an inexpensive welding helmet.
First of all, there is a very cool graphics of an American eagle that looks impressive for those who want to weld in style.
In our opinion, the helmet is safe for arc welding and cutting with plasma arc. It is also great for TIG, MIG, and MMA.
It runs on battery power and assists from the solar panel. In any event, the battery fails, the sun supplies electricity to keep you from UV and IR.
Comfortable is one plus point on this hood. With the adjustable strap, you can move it the wearing angle convenient for yourself. Also, enjoy the enhanced visibility as well as color recognition.
One more thing that makes us love this helmet apart from the cool sticker is the light in weight. At one pound of the total mass, you can wear the headgear for hours with minimal sore.
At the price YESWELDER offers, we could hardly find something of equal quality. Grab your chance now before it goes out of stock.
Pros
Come with a bunch of extra protection films
Comfortable head hoop
Adjustable auto darkening feature
Unbeatable price
Cons
Hood is a bit heavy
The lens has yellow tint offers not much contrast
4 – Jackson Safety 46131 Insight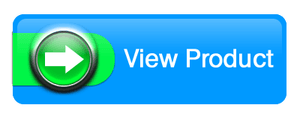 In a nutshell, the helmet itself is pretty lightweight but doesn't sacrifice the durability.
The best part is the headgear can adjust to the height you want with the adjuster on the top just like you correcting your snapback or baseball cap.
On the specs side, with the variable shade from 9-13 and a wide viewing area, you will be able to accomplish the work in comfort.
There is a variety of adjustment on the ratcheting back. It makes putting the helmet on and off causing no hassle.
When fully closed down, the helmet allows you to set the angle to lean farther or closer to your chin. That feature is especially helpful if you need to wear a respirator mask.
In addition, the headgear complies with ANSI Z87.1+ standards and CSA. That allows the equipment to adapt to various welding work with safety guaranteed.
More than that, the helmet is in the collection of Kimberly-Clark Profession which has verified its excellent standard. No doubt, this headgear is just right for you to bring into any garage welding project.
Pros
Lightweight
Sensitive lens
Comply strictly with safety standard
Applicable to many forms of welding
Cons
Thin plastic looks cheap
Can be too small when wearing with a respirator
5 – Lincoln Electric VIKING 1840 Black Welding Helmet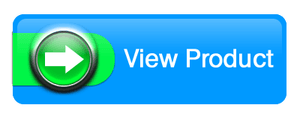 On the outside, you have all the shade controls. You can do shades ¾ for grind mode and 9 to 13 for other forms of welding.
It also comes with two arc sensors on the front makes it react pretty fast as the switching time if 1-25000 of a second.
There is a pivot style headgear which grips the back of your head quite well. You can find slots inside for a cheater lens which you can just slide in with ease.
The gear works with CR2450 battery which you can find in any local store.
In the box, there is a Lincoln helmet back and also some cover lenses for the outside to save you expenses right out of the gate.
Pros
Easily replaceable battery
Durable enough for critical welding section
Made of polycarbonate reduces bulk
Cons
Not rate gear
Made in China
6 – Hobart 770890 Auto-Darkening Welding Helmet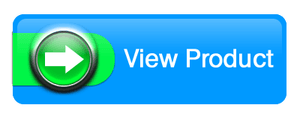 Hobart is an undeniable brand leading the industry. It is fair to say this 770890 model is among the best auto darkening Welding Helmet under $200.
We caught this super headgear from a random search on the Internet and decided to follow the call.
For anyone who has trouble getting this gear on, the flip out back end with a cushioned pad makes the helmet unbelievable convenient.
The ratchet mechanism is flexible. You can adjust to different angles, open and close the hood with ease.
We like to set the delay control to a minimum on this headgear. Also in our preference, shade #10 works perfectly.
The cutting-edge LCD provides best-in-class eye protection while withstanding impact from the surrounding. That leaves you weld with cozy.
Pros
Comfortable headband
Simple to use
Super fast reaction time
Lightweight and durable hood
Cons
Narrow view
Lens not easy to pop out
7 – Esab SENTINEL A50 Auto Darkening Welding Helmet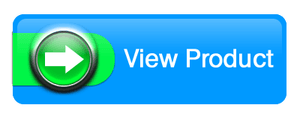 Anyhow! There are reasons for this Sentinel welding helmet to be the best auto darkening Welding Helmet under $300.
What made us fall for it is the significant broad view
The special material of the hood itself can flex to wedge in your head to a tight corner.
This Esab helmet has the best headgear of any welding helmet we've ever own. The way it fits on your head is just outstanding thanks to so much adjustability.
With the money that spent, you've got a digital touch screen on the inside with all the cool-cool functions. Those include 8 preset settings that you can program.
Go to the outside, the grind button. When on grind mode, flash is a little light up. The vision of what you're welding is amazing.
Pros
Stunning vision
Give ultimate protection
Head fitting is perfect
Flexible material
Cons
The lens can get fogged
Not on the budget side
A bit heavy
8 – Lincoln Electric VIKING 3350 Code Red Welding Helmet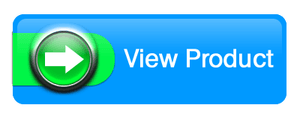 Aside from the trendy red with black stripes, this helmet has the most massive doing window in the industry. The cheater lens is ready in case you need a bit of magnification while welding.
The helmet does shade 5 through 8 for cutting in plasma and gas. The 9 through 13 is, basically, great for any type of welding.
Lightweight is one of the top features that sells this helmet. It's also got a rugged headgear with foam absorbent sweatband.
When you lift the helmet, the different teeth in gear will click it up once. To make it fall, you just need to nod the head.
Pros
Comes with various accessories
Has the widest viewing window
Superior comfort
Has the highest optical clarity
Cons
Somewhat heavy
Relatively expensive
The coat may get scratch
9 – 3M Speedglas Welding Helmet 9100 ( Model 10SW )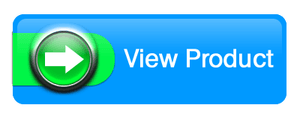 We had this helmet for about a year, so we think it is ready for a review. If you want to step your game up to a high-end professional welding helmet, take a look.
The exceptional thing about it is the three independent sensors for the arc strike in the arc focus. So, whenever arc goes out, you can switch to the auto-darkening.
It's got 7 different shades. 5 for low grinding. 8 to 13 for all welding.
What exceptional are two plates protectors on the sides which give you a wider view. You can cover those with the plates if you want.
Pros
Broad sensitivity setting
Comfy headgear minimize fatigue
Excellent battery life
Solar-assistant
Cons
10 – 3M Speedglas Welding Helmet ( Model 30iSW )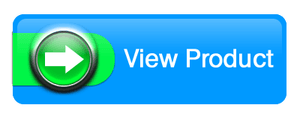 The only helmet in the best auto darkening welding helmet under $500 end-list falls to the hand of the 3M 9100.
Needless to argue about the quality of 3M, you will receive a fully assembled ADF.
With 3 levels of sensitivity, the unit can detect arc in a nick of a second. The 100V lens with five selectable dark shades gives the instant auto darken according to the ultra-fast detection of an arc.
The helmet can deal with all forms of welding types while giving an appreciated comfort to the welder.
What makes the price is the silver front panel encloses external controls for fast and easy access.
Pros
Gives optimum protection
Qualified for ANSI Z87.1-2003, CSA Z94.3
Provides a wide viewing area
Easy to proceed the controls while in grinding mode
Cons
No solar supported
Expensive
FAQs – Auto Darkening Welding Helmet
If you are considering purchasing an auto darkening welding helmet, here are some of the most common questions asked about them:
1. What are the benefits of an auto darkening welding helmet?
Auto darkening welding helmets are beneficial because they protect the welder's eyes from the bright light of the weld. They also protect the welder's face from sparks and heat.
2. How do auto darkening welding helmets work?
Auto darkening welding helmets work by automatically adjusting the darkness of the lens depending on the brightness of the weld. This allows the welder to see the weld clearly while still protecting their eyes.
3. Are auto darkening welding helmets necessary?
Auto darkening welding helmets are not necessary, but they are beneficial because they protect the welder's eyes from the bright light of the weld. They also protect the welder's face from sparks and heat.
4. How do I know if an auto darkening welding helmet is the right size for me?
To determine the right size for an auto darkening welding helmet, you need to measure the circumference of your head. The helmet should fit snugly against your head and should not move around when you shake your head.
5. How do I adjust the darkness of an auto darkening welding helmet?
The darkness of an auto darkening welding helmet can be adjusted by turning the adjustment knob on the helmet. Be sure to read the helmet's instructions to determine the best way to adjust the darkness.
6. Can I wear my prescription glasses with an auto darkening welding helmet?
Most auto darkening welding helmets have a space for prescription glasses. If your welding helmet does not have a space for prescription glasses, you can purchase welding helmet inserts that will accommodate your glasses.
7. Can I use an auto darkening welding helmet for other types of welding?
Most auto darkening welding helmets are designed for MIG welding. If you are using another type of welding, you should check the helmet's specifications to make sure it is suitable for your welding process.
8. How often should I change the batteries in my auto darkening welding helmet?
The batteries in an auto darkening welding helmet should be changed every six months.
9. What should I do if my auto darkening welding helmet stops working?
If your auto darkening welding helmet stops working, you should check the helmet's instruction manual for troubleshooting instructions. If you are unable to fix the helmet, you should contact the manufacturer for assistance.
10. How much does an auto darkening welding helmet cost?
Auto darkening welding helmets can cost anywhere from $50 to $500.
Wrapping up
It was a hard job to select the best out of a ton on the market, but we did it.
Since all of them have strong and weak points, we just evaluated based on how we experienced. To choose the best one for yourself, you will have to rely on your preference and budget.
Out of what we've through among the selected helmet, the 3M Speedglas 9100 gave the most satisfactory.
Believe it or not, the helmet, sometimes, made us feel like not wearing a helmet at all. It also lives with time while remaining the same quality and showing no defect so far.
What about you? We hope you've found your best auto darkening welding helmet following our picks and buying tips.